Hello everyone…I just thought I would tell you what I've learned from teaching my Business, Entrepreneurship and Self-Promotion Courses over this summer at Central Saint Martins in London. The theme of presentation, packaging and impact reoccurred in several ways, as mentioned in talks by speakers such as Alex Brownless from Arts Thread, 'don't be grey' he said, in the creative industries you have to stand out and have impact. Alana Pryce Tojcic, arts marketing specialist from The October Gallery, Matt Dowling founder of The Freelancer Club and Kathleen Hills, a leading ceramic and lighting designer, talked about the importance of stunning photographs, and the different types of images you need to commission to gain paid work or attract attention in the media. Interior designer Audrey Whelan showed how to communicate design ideas to clients remotely. Billy Jenks, a talented IP solicitor from Silverman Sherliker, who also sponsor the course, showed screen shots of trademarked colours and most of the students instantly knew which brands they represented.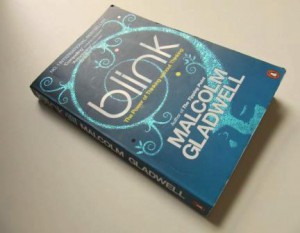 During the summer I was also coincidently reading Malcolm Gladwell's Blink where he discusses several related stories about packaging and impact, he discusses for instance the Christian Brothers and E & J bandy story. Christian Brothers found they were losing sales to E & J and couldn't work out why, as all their research demonstrated in taste tests that brandy drinkers prefered their beverage over E & J, yet Christian Brothers were losing market share fast. It transpired that, even when the Christian Brothers put their own brandy into E & J bottles, people still said they preferred E & J. It turned out that customers actually just liked the look of the E & J bottle more than the Christian Brothers one. Solution, new bottle design, C B regain their market share.
He also outlined the fascinating research by the highly respected psychologist Sheena Iynger, Google her 'Jam Study' to find out more. But in short, in a jam selling experiment, when she displayed 24 different jams, of which 3% of passersby purchased jam,  but when she displayed a selection of only six jams 30% of passersby bought jam.
This year I also had a rebrand by my designer Alana Biviano of BVN Creative, cards printed my Meltoma Designs on 600 gsm card. Some snaps below shows a comparison between the old and new cards. The new design has a more limited, though richly coloured palette, with integrated contact and social media icon design. I believe this new design with a slightly revised logo has a more memorable contemporary look and feel.
If you are looking for a live and online Business Start-up Course, (starts this month at Central Saint Martins) then please enrol on Business Start-up for Creatives. If you think you need to learn more about self-promotion or wish to revamp your current marketing strategy then there is another specialist online course running this term, Self-Promotion for Creatives (also starts this month). Equally I am available for one-to-one advice sessions in person or via Skype. You are most welcome to email me at alison@alisonbranagan.com if you wish to book a session.
---
Read more

>