Collectives can be formed by a group of artists, makers, or photographers or other creatives. They can be temporary in nature, lasting from a couple of months to many years. Some go on to form more permanent cooperatives, social enterprises, charities, others become partnerships or private limited companies. They can be small and localise or equally national and international.
It is best to have a basic agreement in place with all those involved and agree various aims and objectives. Collectives often come together to put on group exhibitions, pop-up shops, or run art projects. Equally they may come together for some other reason, such as art activism for social good or other issues such as technology or environmental concerns.
If the collective is planning to collaborate creatively i.e. make things together, create murals or other artist works then it would be worth having an agreement in place regarding copyright. For instance, if an artwork, film, or book is made together then the copyright would be shared between you. Copyright in most creative works last life plus 70 years. Therefore, you need to get this aspect agreed to avoid disagreements or fallings out later. For example, you might create a work which is an innovation and could be commercially exploited, but as a group you did not realise this might be an outcome at the start.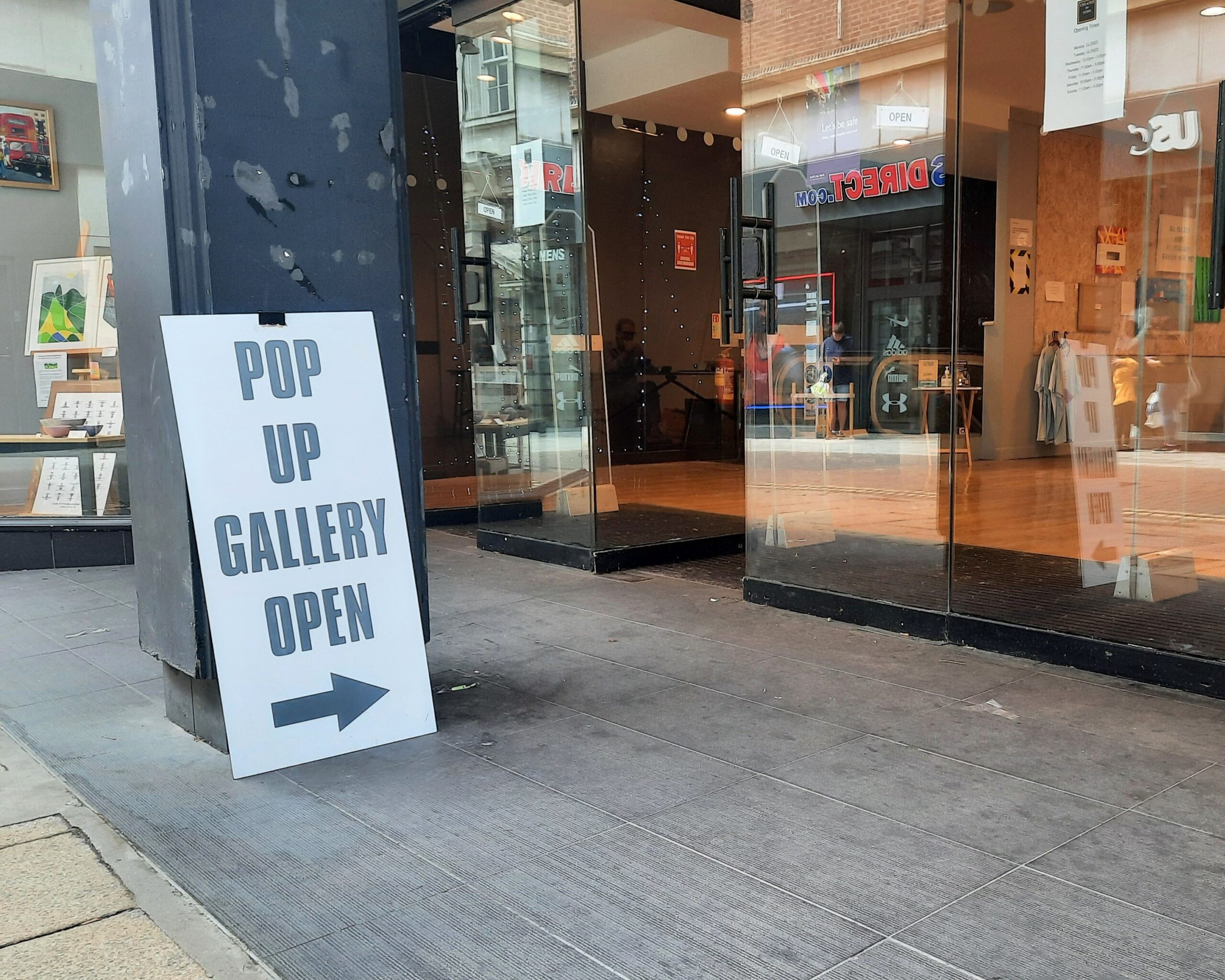 Navigators Art Collective Pop-up Art Gallery, Created in York, in Coney Street, York
If you plan to collaborate on a commercial creative project from the start, then I would advise having a 'Joint Venture' agreement drawn up (Law of England and Wales if all based in England or Wales) by a solicitor. Though there are templates available online, I would have it professionally drawn up. There could be many liabilities e,g. insurance issues, copyright matters such as future exploitation, risk of profit and loss, etc.
In my experience working as a group can have its pros and cons. I think you can achieve greater things when working together as a collective, sometimes achieving desired outcomes at speed and sometimes not. It can be slower, but the end result has more impact in terms of achievement as a whole and progressing your own art practice or other exigent objectives.
Example Collectives
Peepshow (Started as a collective which is now a private limited company)
Digital Maker Collective (A loose group of UAL staff and students)
The Onion Collective (Social enterprise Community Interest Company)
Project Art Works (Registered Charity)
In Public (international group of photographers)
The Southwest Collective (Private Limited Company)
Collectives
Go Founder
eHow 
(Though (ehow) is a US article the same situation applies here)
Unincorporated Organisations
Net Lawman
NCVO 
Cooperatives
FCA
Co-ops 
Useful websites
Artquest How To 
Artquest Art Law Co-operatives 
Companies House
Partnerships HMRC
If you would like to attend one of my Entrepreneurship for Creatives Summer Schools at Central Saint Martins, Granary Square Building, then I would be delighted to meet you. There are both onsite and online options available.
All photographs taken by Alison Branagan © All Rights Reserved 2022 and 2015
---
Read more

>